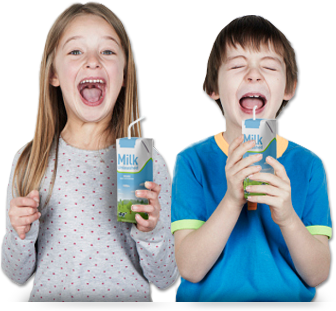 I always thought Shelf Safe Milk was something you didn't really drink but maybe use for cooking or to add to your survival kit, until I got to try
Milk Unleashed
Shelf Stable Milk...
I have now learned that
Shelf Safe Milk
helf safe milk is Grade A fluid milk that requires no refrigeration until the package is opened, thanks to ultra pasteurization and special Tetra Pak cartons that preserve all the wholesome goodness of milk. Now kids can get the vitamins and nutrients of milk anytime, anywhere.
Here is a better view on how it works:

(I know it's small but when i make it bigger it cuts it off, sorry)
Shelf Safe Milk
is PERFECT for Anytime, Anywhere Grab 'n go wholesome milk for your family. No need to give up on nutrition just because you're on the mooove.
Shelf Safe Milk
is great in lunch boxes, sport coolers, diaper bags and purses. Try freezing them, so by mid-day they're just the right temperature. Milk Unleashed goes wherever your family goes!
Long Shelf Life Milk — It's Udderly Simple
Both white milk and flavored milk can make a safe, nutritionally dense treat at school sporting events, playground activities, car trips and any time refrigeration isn't convenient. Buy it in bulk and just chill what you need. Did you know chocolate milk is a great way to refuel after physical activity? In fact, studies show it is better for you than sports drinks or even water!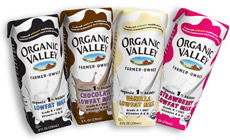 BEST PART:
Never Run Out of Milk
With handy single-serving and 32-oz. cartons of shelf safe milk, there's no need to ever run out. Keep a few 32-oz. cartons handy for recipes. Stock an assortment of low fat and whole milk so you'll have what you need for a recipe.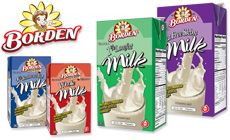 It's ideal for your family emergency kit, so when you can't get to a store, you'll have nutritious milk for everyone. Just remember to replace it twice a year – like daylight savings time, when you're checking your smoke alarm batteries.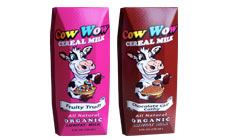 I never was a big milk drinker but since I got to try a variety of Shelf Safe Milks from
Milk Unleashed
I am craving it more and more. There are so many flavors and varieties to choose from. Making even the pickiest milk drinker fall in love.
There is Shelf Safe Milk that tastes like cereal its called
Cow Wow
It really tastes like fruity pebbles...
Organic Varieties like
Organic Valley
their Chocolate Shelf Safe milk was rich and creamy... Even the plain is good, especially when super cold!
There is a brand called
LALA Foods
this was my favorite Shelf Safe Milk. The chocolate was what i received to review. It was so creamy and just the perfect chocolate richness.
For a not so big milk fan, I now crave this yummy, so good for you and easy and convenient shelf safe milk.
You should check it out.
You can find it in your stores or by clicking
HERE
Review Disclosure
FREE product was provided to facilitate this review. No monetary compensation was received. My product review is my honest opinion and is not reviewed or edited by Milk Unleashed. Due to the new FTC rules, I was under no obligation to review any product if I so choose, Nor was I under any obligation to write a positive review or sponsor a product giveaway in return for the FREE product/s received.

Litlbel

Product Review Manager




Posts

: 2297


Join date

: 2010-01-22


Location

: Prescott, AZ




---
Permissions in this forum:
You
cannot
reply to topics in this forum